Agriculture Funding Solutions
Agriculture is a $1.05 trillion dollar industry in the U.S. with 2.2 million farms covering 922 million acres.
The agriculture industry is growing, thanks in part to technological developments.
Like any business, having a strong cash flow is essential to the survival and growth of your farm especially in the early stage of your business.
25 percent of all farmers in the U.S. have been in business less than 10 years. So many in the agricultural industry have needed or will need an infusion of quick cash flow in the form of a loan or advance.
Small Business Funding has multiple funding options, from a Working Capital Advance to Equipment Financing.  All to support your agricultural growth.  We make the process quick, easy, and painless.  We understand the needs of farm owners and our knowledgeable Funding Managers partner with you to find the funding solution that best fits your needs.
Once you apply, a dedicated Funding Manager will work with you to discuss your options.  Simply complete the online funding request form or call 800-742-2995.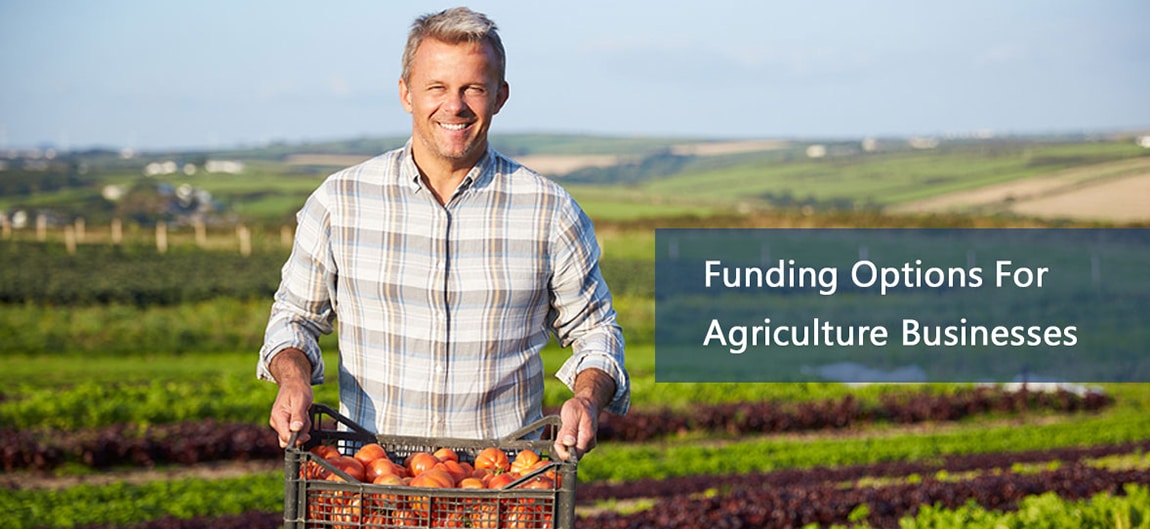 Financing To Grow Your Business
There are many challenges facing you in the agricultural industry – decreased work force, high wages and labor costs (accounting for roughly 40% of costs), increased food demand (world's population is expected to increase by 7.4 billion by 2050), and land management are just a few.
The good news is Agricultural Technology (AgTech) is changing how the industry operates.  Below are a few of the major trends in Agriculture that you may want to consider implementing.  These will provide you more efficiencies, reduce costs, improve operations, and give you a competitive advantage.
1 – Farm Robotics – There are many different farm robotics technologies that have the ability to:
Harvest and pick
Soil and field analysis
Weed control
Sorting and packing
Mowing, pruning, seeding, spraying, thinning
Manage crop yields
Detect common plant diseases
And more
Ultimately farm robots will solve your labor shortage issues, allow you to meet the challenge for increased food demand projected over the next decade, all while reducing your overhead.
2 – Aquaponics – low cost method of growing plant in nutrient rich water instead of soil.  This technology grows more food while using less water, land, and labor.  Ultimately improving the environment by not eroding the soil.
3 – Blockchain – this technology will be able to save you time and money by improving tractability of your crops.  You'll be able to know the real-time status of your crops from planting to final delivery of goods.  It will also help in monitoring the quality of crops, improve payment processes (meaning stronger cash flow for your business), and overall operations.
Get Approved Today
Small Business Funding is your one stop shop for all of your agriculture business funding needs.
We have programs specifically geared towards the agriculture industry.
Apply for a small business loan or call 800-742-2995 today to find how much you are approved for and to help grow and maintain your business!