Is Equipment Financing Right For You?
Equipment financing is one of the most common funding options available for business owners.  Many businesses don't have the immediate cash flow necessary to pay for equipment which may be critical for the survival or growth of your business.
If your business needs to purchase new or used equipment, then Small Business Funding may be able to help you finance potentially up to 100% of your equipment cost.
No matter the industry, we have options available for medical equipment, hair salon equipment, restaurant equipment, commercial equipment, heavy machinery, and much more.

What Does Equipment Financing Look Like?
Timing: Approvals in 24 – 48 hours (in most cases), funding within 1 week.
Requirements: Complete one-page application, the equipment invoice, minimum 600 credit score (FICO), and must currently be in business.
Process: Complete our request form or call 800-742-2995 to speak with a dedicated Funding Manager.
Approval Amounts: Up to $1 Million.
Repayment Terms: One to five year terms, with monthly payments. APR (Annual Percentage Rate) = 8.0% – 30.0%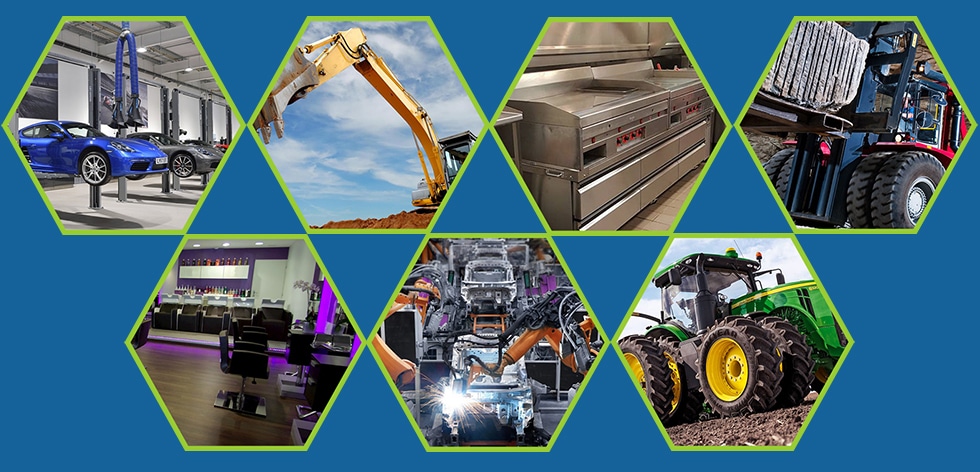 How To Qualify?
The amount you qualify for and the interest rate applied will depend on the value of the equipment you seek to purchase and several other variables such as industry, credit, etc.
Complete our request form today and be on your way to financing the purchase of your new equipment!