New Business Loans
Small business owners are so excited to open their doors to the public that they fail to budget properly and end up running into cash flow problems soon after opening.
It is a common problem so if you find yourself in that predicament do not fret. Small Business Funding can help you secure working capital to keep your business moving in the right direction. Funding options for new businesses are what the alternative business financing space specializes in.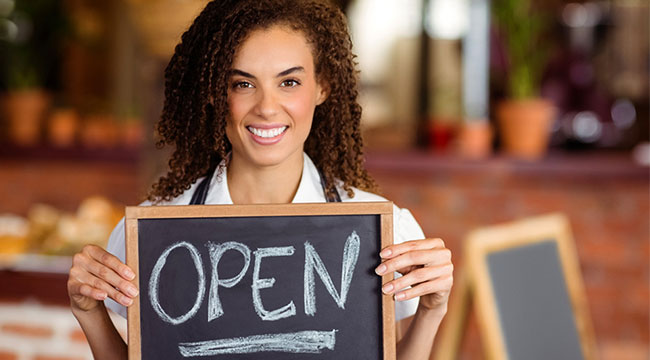 What is a Start up Business Loan (or other funding options)
A startup is any type of financing geared towards a newer business or a business trying to begin its operations.
Securing a business loan or other funding option for a startup can be difficult due to your lack of revenue and short time in business.  But it's not impossible.  Here are several options to consider when seeking funding for your new business.
New Business Loans Options with Good Credit
When looking at any type of business funding, credit will be a factor.  If you have good credit, generally consider 700 or above, you will have more options available to you, if you meet the other minimum requirements.
Working Capital Advance
A Working Capital Advance is technically not considered a loan, it is an advance of cash on future credit card receivables.  With this there is no APR and no set repayment terms, there is a set pay back amount.
This advance has the lowest requirements needed to be approved.
Credit Score:  Minimum 500
Monthly Revenue:  $15,000
Time in Business:  At least 6 months
Keep in mind this will be more expensive than a traditional loan and require daily weekday payments to pay off the advance in 2 to 12 months. These advances are set up this way to help reduce the risk that these lenders have. The loans have no personal guarantees and require no collateral.
Equipment Financing
This funding option is only available if you need to purchase a piece of business-related equipment.  This financing is set up more like a traditional loan where you have a fixed APR and monthly payment.  And your newly purchased equipment will be used as collateral.
To potentially be eligible for this financing option you will need a credit score of at least 600 and be in business for at least 6 months.
Line of Credit
A business line of credit is ideal for a business owner looking for a flexible funding option.  Once approved you can control how much and when you withdraw your money (up to your approved amount).
The minimum requirement are a 620 minimum credit score, 6 months in business, and $25,000 month in revenue.

New Business Loans Options with Poor Credit
Imagine needing capital and being a newer business and also having bad credit.
Banks would not extend credit to you. This is where alternative lenders may be able to help however it will be challenging.  Typically when you have a poor credit score, lenders want to see a strong business history showing the ability to earn strong revenue, maintaining a consistent cash flow, and the ability to pay your bills on time.
But if your time in business is at least 6 months with a monthly revenue of over $15,000 and your credit score is at least 500, you can potentially qualify for a Working Capital Advance.
Start up Business Financing
Unfortunately, we cannot help secure capital for start up businesses with less than 6 months in business or those looking start a business. As mentioned above, to be eligible for any of our funding options you must be in business for at least 6 months and showing revenues of $15,000 per month….no less. Those are the minimum requirements to receive new business loans.
How Small Business Funding can Help
Small Business Funding and our lending partners employ underwriting techniques and processes that provide fast lending decisions, in as little as 24 hours or less, and funding with 3 days. To apply for funding you just need to complete our online application and provide 3 months' worth of your most recent business bank statements. Easy.