What is a Term Loan?
A term loan is similar to a traditional bank loan where you have a fixed Annual Percentage Rate (APR) with monthly payments.
The main difference between a term loan from Small Business Funding and a traditional bank loan comes down to the requirements. A bank will put more emphasize on your personal credit score. While Small Business Funding does require a minimum credit score of 640 to qualify, it is still lower than what a bank may require.
A bank will also require a business plan, collateral, and a longer history of financial statements and tax returns. Plus it may take several months to receive the money from a bank, with Small Business Funding you're looking at 2 – 4 weeks in most cases.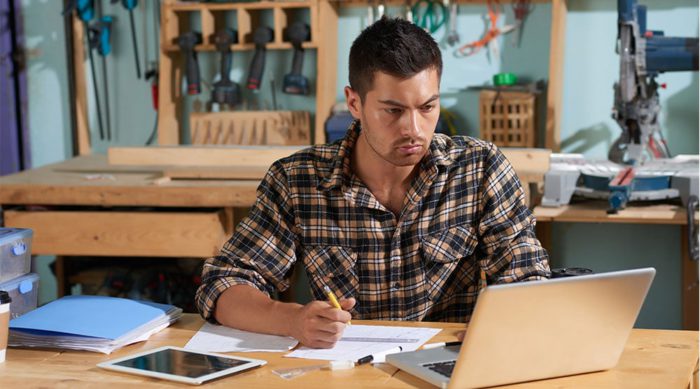 Is a Term Loan Right for You
If you need funding quickly yet still want the benefits of a more traditional funding option, then a standard term loan may be for you.
Terms loans are typically used if you need additional working capital, to refinance debt and to purchase equipment or inventory.
They are slightly easier to obtain than an SBA Loan, and time to funding is faster, but the maximum repayment time may be shorter. Plus they carry relatively strict approval requirements compared to other loan options like a Working Capital Advance.
Term Loan Requirements
2+ years in business – verified through two complete tax returns
640 FICO – this is the minimum personal credit score
Must own a profitable business
Supply the following documents – business financial statements including Profit & Loss, Balance Sheet and potentially other documents as deemed necessary
Loan Terms
Approval amount: ranges from $30,000 to $200,000
Repayment Terms: 2 to 5-year terms, monthly payments.
APR (Annual Percentage Rate): 6.99% to 26.99%*
*Not all will qualify, rates and terms dependent on approval.
How to Apply
1 – complete the business funding request or call 800-742-2995
2 – you will be contacted by one of our dedicated Funding Manager's
3 – if pre-qualified, you will need to submit your company's 3 most recent months of business banking statements. And a completed application