Martial Arts Studios
Martial arts is an activity that many Americas are involved in. In addition, fitness in general is increasing in popularity across the country. With one out of five Americans going to or having memberships to gyms, fitness is on the rise. Therefore, it is a prime time to own and operate a martial arts studio. It is also a time where there are vast options for martial arts studio funding.
Although it is a great time to operate a martial arts studio, it can still be tough to handle. Running a successful martial arts studio has many expenses. Such expenses include paying rent, purchasing equipment and inventory, payroll etc. On the plus side, there are many financing options to help you cover these expenses.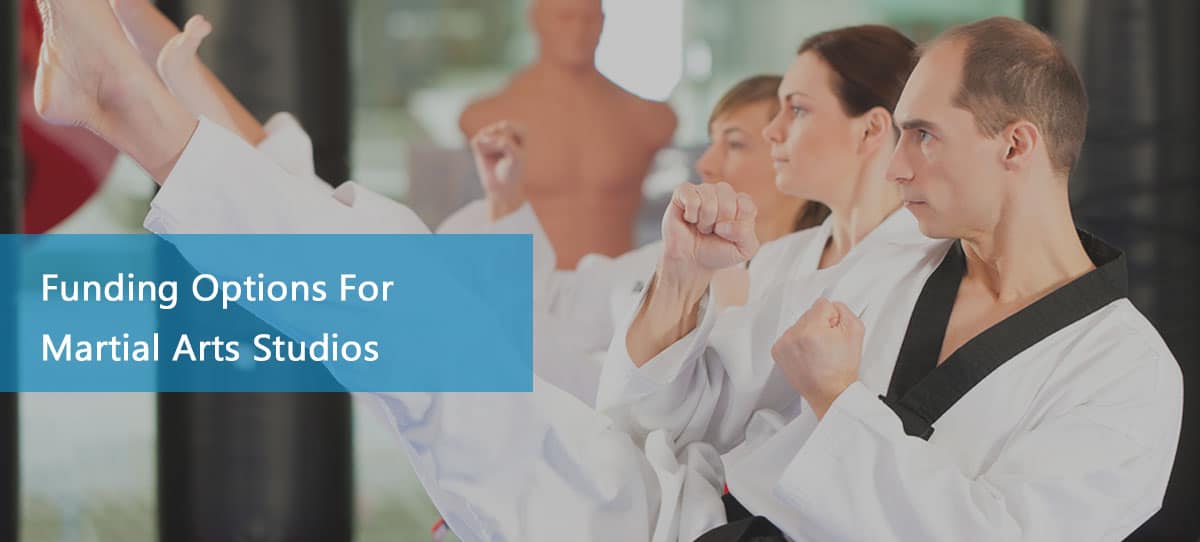 Funding Options
The costs associated with owning a martial arts studio can be overwhelming for any business owner. Finding a great location for your studio could mean higher rent payments. Then there are the costs of both buying and maintaining the equipment and inventory inside. On top of that you have to pay for advertising and marketing to draw clients to your studio. Combine that with utilities and other various expenses and you can be facing thousands of dollars. Luckily, banks, credit unions, and alternative lenders can help cover these expenses.
Traditionally, banks have certain criteria for lending out money to borrowers. They will usually not lend less than $100,000, which is the minimum amount that will earn them a profit. In addition, they will not lend out money to businesses younger than three years, ones with bad credit scores, or ones that need money fast.
Therefore, martial arts studio funding from Small Business Funding can be a more attractive option for business owners. We can connect your martial arts studio with lenders that have other criteria for loans, like the type of business that the industry is in and its current performance. Don't waste your time jumping through hoops with conventional banks just to get denied for funding.
Why Small Business Funding?
While banks can get the capital you need, Small Business Funding can do it faster and easier. We will work day and night to find the best type of financing for your business. It can be either an unsecured business loan, a merchant cash advance or even an asset based loan.