Automotive Repair Shop Funding Solutions
The automotive repair industry is estimated to be valued at $880 million annually in the United States.  The average age of a car on the road is over 11 years.  With consumers keeping their cars longer, this means more opportunities for your automotive repair shop.
As you know, there are a lot of expenses needed to operate an automotive repair shop.  Such as equipment (diagnostic equipment, brake lathe, mechanic tools, vehicle lifts, etc) needed for your daily jobs.  Or your other costs like rent, insurance, labor, permits, etc.
There are times when you may need additional cash flow to operate or expand your business.  Small Business Funding is here to help you get the needed working capital.
We have multiple funding options to support the automotive repair industry.  Our Funding Manager's also understand your needs as an automation repair shop owner.  And they will work with you to find funding solutions that best fit your business requirements.
To get started, complete our no obligation funding request form or call 800-742-2995 and one of our knowledgeable Funding Managers will be in touch shortly.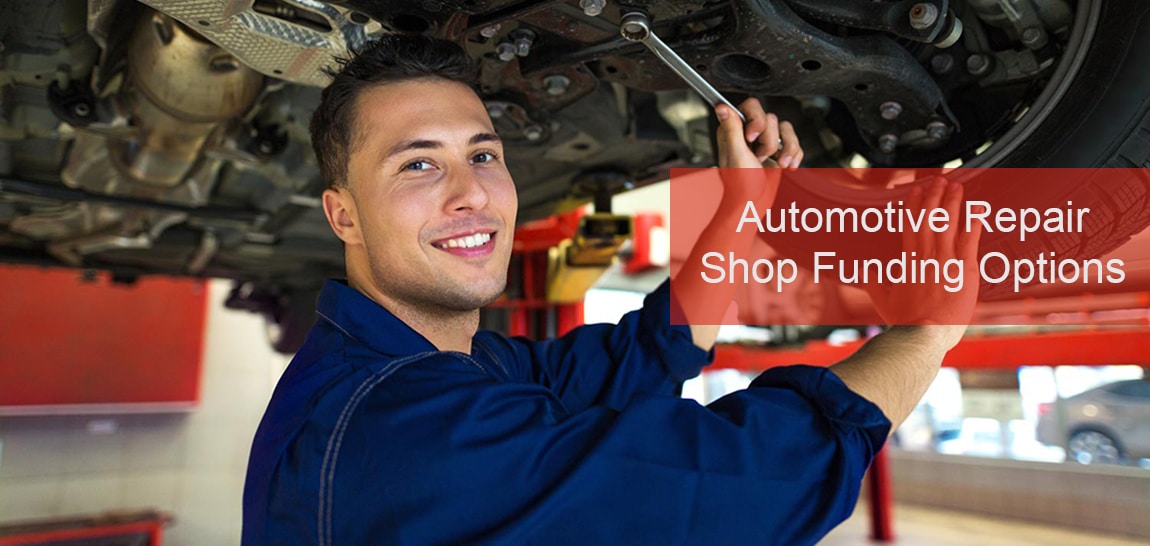 Financing To Grow Your Business
There are a number of ways you can use your financing to help grow your business.  Based on information we've gathered through extensive research and data from our automotive repair clients, we've highlighted a few ways:
1 – Special Tools For Aluminum Vehicles – the automotive industry is shifting away from steel vehicles to aluminum.  They're lighter and more durable.  Plus the lighter weight will help manufacturers adhere to lower fuel standards.  But with a more aluminum-intensive vehicle, like the Ford F-150, you will need specialized tools and dedicated space for body repairs.
2 – 3D Printing – 3-D printing in automotive repair is starting to revolutionize the industry.  This technology will allow for lower costs and better customer service.  You will be able to "print" automotive parts on site instead of having to order a specific part from the manufacturer.  This will especially be useful with older model cars.
3 – Marketing – many automotive repair shops are investing in their marketing efforts.  They've used the additional financing to purchase lists of new movers (54% of new movers are in the market for auto repair services).  Or they've increased their digital presence by hiring a marketing agency to promote their business.  Or you can purchase lists based on VIN numbers and target specific messages to these car owners.
Get Approved Today
Small Business Funding is your one stop shop for all of your automotive repair shop business funding needs.
We have programs specifically geared towards your industry.
Apply for a small business loan or call 800-742-2995 today to find how much you are approved for and to help grow and maintain your business!