Commercial Trucking Financing Solutions
The trucking industry is the lifeblood of the US economy.  Over 70 percent of all products and goods transported throughout the country were by trucks.
In fact, the trucking industry is a $700 billion dollar industry!!!
The success of your business relies on the health of your vehicle(s).  There will be times when your vehicle(s) will need maintenance, an upgrade, or expansion of your fleet,
This is where Small Business Funding can help.  We will partner with you to get you the financing you need.  We provide semi truck financing, box truck financing, commercial truck funding, specialty vehicles funding, and more.
Small Business Funding has multiple funding options to support the trucking industry.  We make the process quick, easy, and painless for you.
We understand the needs within your industry and our knowledgeable Funding Managers will partner with you to find the funding solution that best fits your needs.
Once pre-qualified, a dedicated Funding Manager will be in touch to discuss your options.  To Apply complete the online funding request form or call 800-742-2995.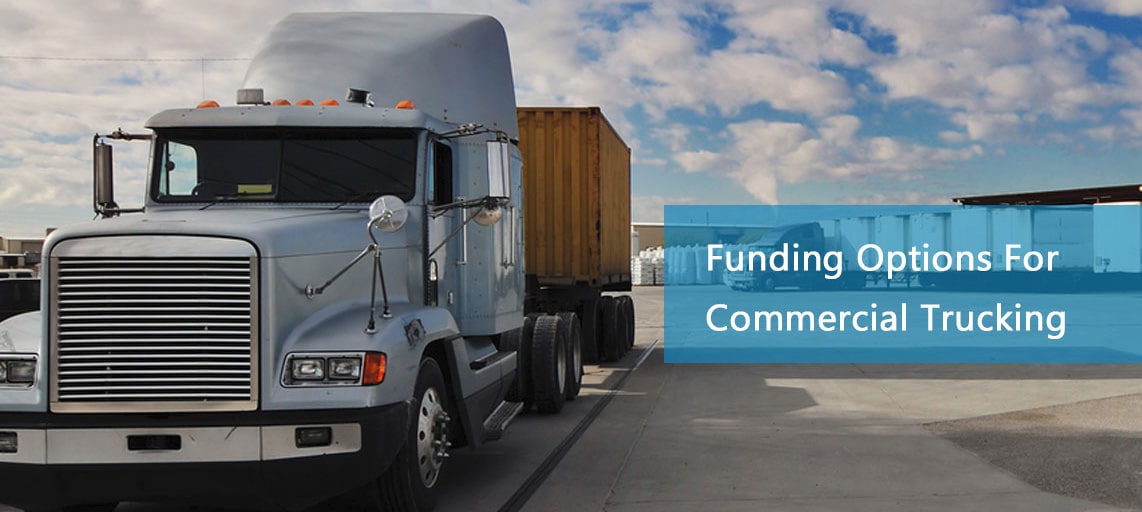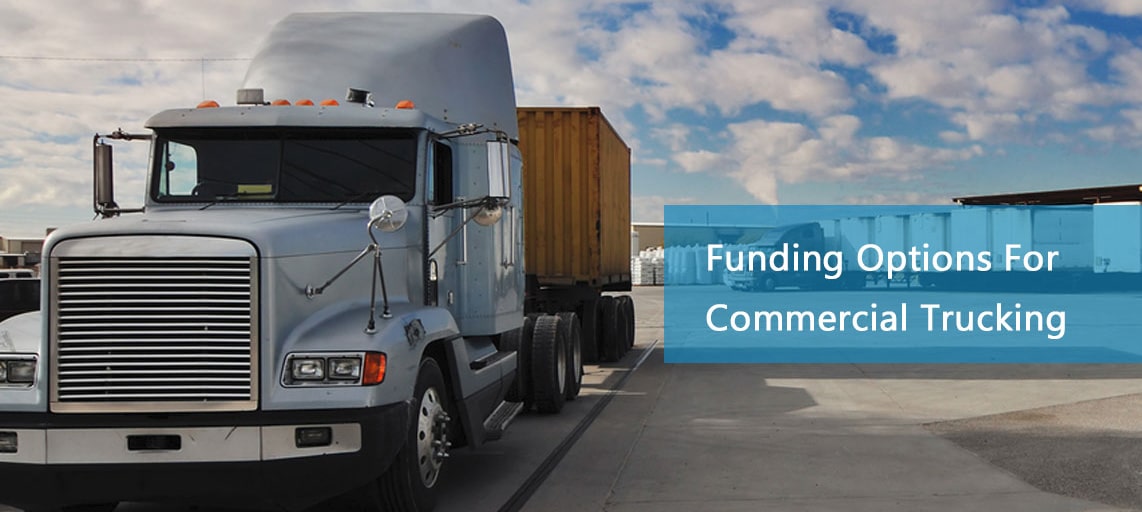 Financing To Grow Your Business
There are a number of trends impacting the trucking industry today.
The changes in the trucking industry have the capacity to improve efficiencies, reduce cost, and give yourself a competitive advantage.  Use your financing to upgrade your vehicle(s) today.
1 – Electric Trucks – there are two main benefits of moving to electric trucks – fuel-efficiency and emissions reduction.  Some countries are already banning gas and diesel trucks.  It may be a matter of time before the US follows.  In addition to being safer for the environment, the cost in gas will pay for itself in a few years.  For example, a truck traveling 120k miles a year will spend approximately $50k in diesel fuel.
2 – Voice-Activated Systems – this is a growing area in the trucking industry.  Voice-Activated Systems will allow you to quickly and easily access information from the fleet asset and cargo database. You will no longer need to manually pull reports.
How We Can Help – Commercial Truck Financing
Small Business Funding works with the nation's top alternative lending sources to find you commercial truck financing.
We will help you receive business funding so you have the cash infusion needed to buy additional trucks, expand your warehouse, add additional routes, just about anything.
This will in turn help increase revenues leading to growth.
Maintenance is a big cost and often requires commercial financing. The high risk associated with funding this type of business is tied to the fact that often there is no brick or mortar establishment and the "office" is on wheels.
Small Business Funding has lenders that look past this and perform their underwriting accordingly, taking this into consideration for providing loans.
Commercial Truck Financing Options
We offer many different funding options, we've highlighted a few below:
Working Capital Advance – this option is ideal if you don't have great credit and are looking to secure funding quickly
Equipment Leasing – we provide you the capital through a Working Capital Advance or Term Loan.  You can than use that funding to lease your commercial truck or other equipment
Asset-Based Financing – You can utilize your truck titles as collateral to secure asset-based financing. Usually this type of loan will give you a better rate and term as there is collateral that you can hedge your loan.
Any and all types of loans are provided by our lending partners regardless of your personal credit score. Please take the time to see how much commercial truck financing you can receive.
Get Approved Today
To apply for commercial truck financing for your company all you need to do complete our no obligation funding request form.
Once you're pre-qualified, you will be asked to complete a 1-page application. As well as a copy of your previous 3 months of business bank account statements.  This is needed in order to verify your income.
No collateral is required, and you can receive business funding approval within 24 hours.