Hotel Motel Financing Options
Like any business, running a hotel or motel is time consuming and expensive. Although it is considered a service industry you are selling a product. In addition, at times you need cash infusions to help pay for upgrades, new hires, or expansions.
Hotel and Motel owners can rely on Small Business Funding to find fast business loans in as little as 5 days.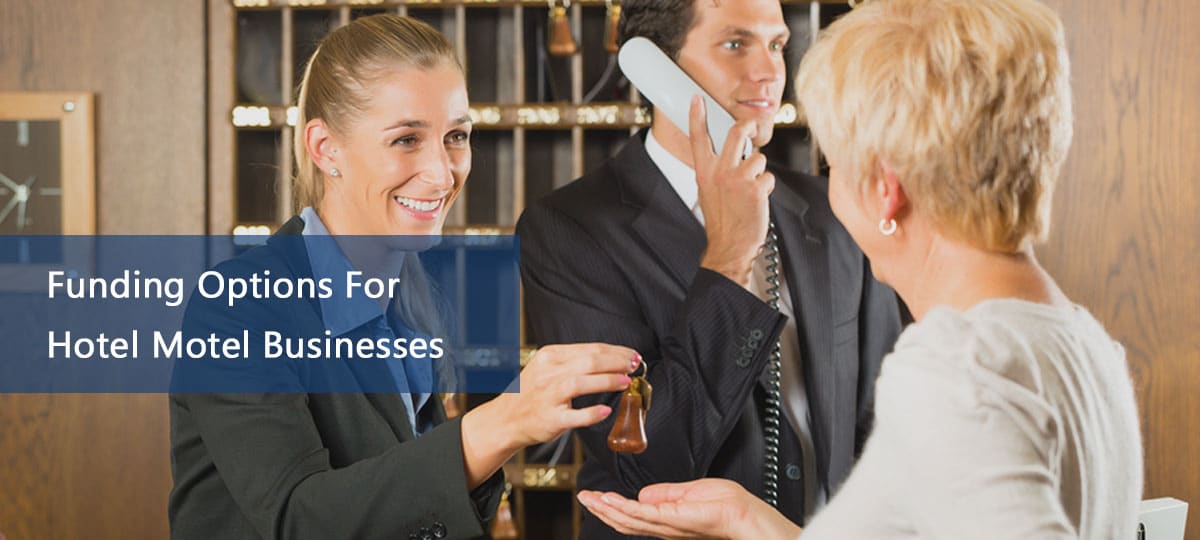 Small Business Funding For Your Hotel Motel
Most traditional lenders view hotels and motels as high risk when loaning money. However, our alternative lending partners see your business as an opportunity not a high risk. They can underwrite quickly, approvals within 24 hours, and provide small business lending options for your hotel motel financing needs.
Hotel motel financing will help ease the business owner's mind over how he/she will find money to pay for upgrade, expansion, or more. Whatever the purpose of this business cash advance rest assured small business funding will help you navigate a seamless course to fast capital.
Working Cash Advance loans are often used by hotels and motels throughout the country. Small Business funding will do all the leg work to find the right alternative lender to fund your loan. This can be through either a working cash advance or an unsecured business loan. Both types are based on future deposits/revenues.
The lender is purchasing a percentage of your future receivables for a fee. Daily payments are taken either from your merchant processing account or directly from your checking account for hotel motel financing. Ultimately, your loan is paid in full before you realize it and often you are now vetted to receive more funding if needed.
Small Business Funding is your source for fast business capital.
To see how much financing your hotel or motel qualifies for please fill out our online business loan application. You can receive your cash in as little as 7 days for equipment, expansion, or working capital. Small Business Funding.