HVAC Commercial Business Financing
During the summer months when it's hot and humid HVAC business owners have no issues keeping busy. Come the late summer and late winter things slow down but the bills do not. HVAC commercial business financing using Small Business Funding can get you capital fast to help with working capital and cash flow.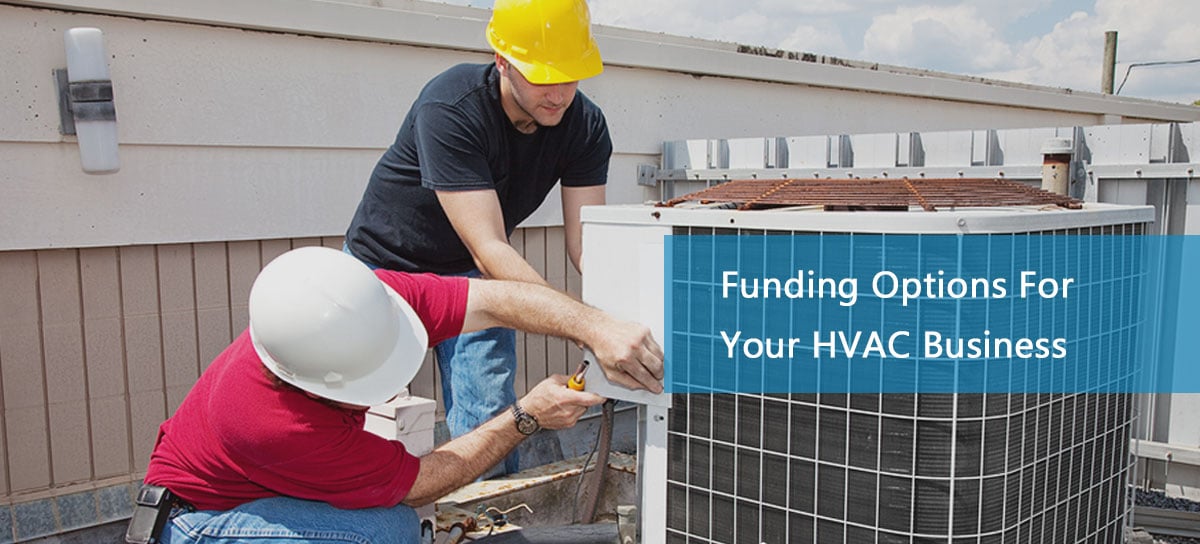 Funding Options
HVAC commercial business financing provides breathing room for the seasonal changes when business is slow. It also helps when you are busy and need to hire more people. Bringing on an additional crew can affect cash flow immediately. Since you give your customers terms of 7-60 days there will be an instance when money is tight. Putting a new crew out in the field and borrowing alternative capital makes sense if your ROI is more than the cost of the credit. Small Business Funding has several types of financing available.
Unsecured Business Loans – loans against future receivables
Asset Based Financing – loans against your equipment, warehouse, real estate, trucks, etc…
Factor Financing – We'll finance up to 90% of a future receivable contract
Merchant Cash Advance – this may not be an option if you don't process credit cards but if you do it can work
Bad Credit?
When applying for business funding with bad credit that is not an issue. Our lending partners understand the nuances of providing financing to credit stressed business owners. Their underwriting profiles are heavily scoring business performance rather than credit. We also understand the pacing of this process and know that you need capital fast and do not want to wait weeks for your money nor have to submit pages and pages of documents to see if you're approved. We believe this process should be fast, direct, and seamless.
HVAC commercial business financing can help your company with expansion, equipment, supplies, new hires, or any type or working capital need. Small Business Funding is proud to work with the nation's top alternative lenders and has successfully found financing for over 90% of our applicants.