Retail Loans
The world of retail sales can be exciting and rewarding, but not without its own set of challenges and burdens. Employee's wages. Merchandise purchases. Point of Sale (POS) software and hardware. These necessary components to any retail business all require capital.
We understand that there are seasonal swings that drastically affect retailers.  These seasonal swings are one reason you may need a retail loan or other funding option.
No matter the retail industry, there is always a holiday or event you need have adequate staffing and stocked shelves.  Whether it's Valentine's Day, Mother's Day, Back To School, Halloween, Christmas.  Or even seasonality, in retail, every month is different.
As such you will need additional working capital for the following:
Purchase inventory
Hire additional staff
Advertising
Or maybe you're looking to open a second location
This is where Small Business Funding can help.  We have multiple options for retail loans to support your specific retail business.  Our process is quick and easy.  We understand the needs and challenges of retailers.  Our Funding Managers will partner with you to find you the funding solution that best fits your needs.
Apply today and a dedicated Funding Manager will work with you to discuss your options.  Simply complete the online funding request form or call 800-742-2995.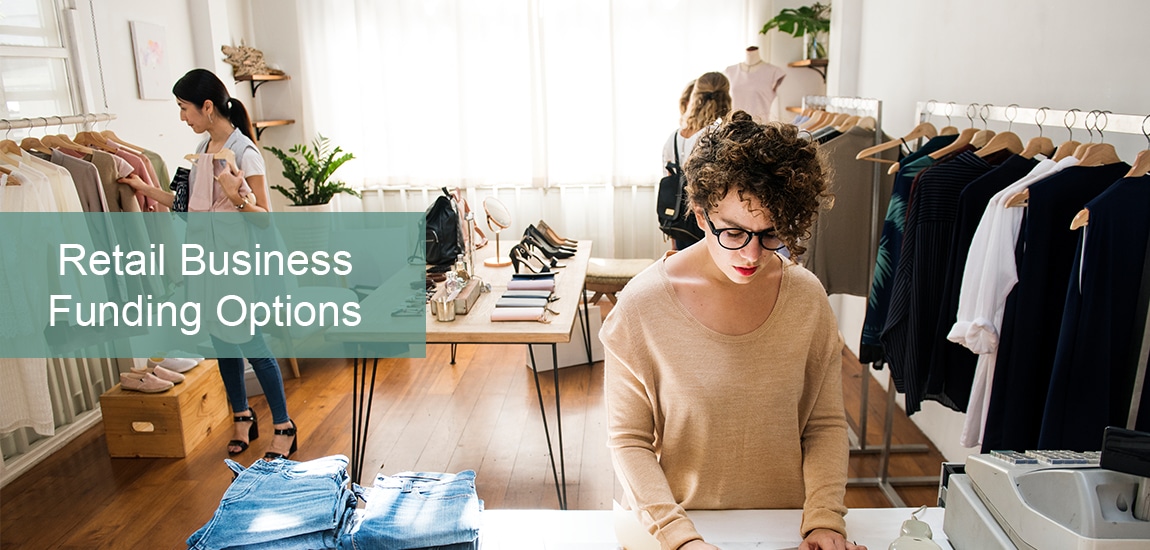 Financing To Grow Your Business
In addition to the working capital needed seasonally or the expand your retail operations, there are a number of evolving technologies.  These technologies can enhance your customer experience which may lead to more sales.
Not all technologies will work for your specific retail space.  But here a few that may be relevant:
1- Robots – Robotics in retail continues to grow.  Many retailers are using robots to sort products, answer shoppers questions, guide them through the store, carry their items.  The possibilities seem endless for this technology.  Ultimately the consumers are going to benefit with a better shopping experience.
2- Augmented Reality (AR) – AR technology in retail will allow the consumer to see how clothes will look on them without even trying the items on.  A customer can see how a certain piece of furniture or appliance will look in their house without even venturing outside.
Get Approved Today
Small Business Funding specializes in getting retailer funding to support their business goals. We have programs specifically geared towards retailers.
We have multiple funding options that we will review with you.  There is no collateral required and you don't need perfect credit to get approved.
To see what you may qualify for, please call 800-742-2995 or apply now online!