Securing Medical Office Financing
Most people believe that doctors have no problem securing medical office financing.  However, this is not the case.
Everyone is treated the same when it comes to financing.  It is important to have a lender or two at your side for emergencies, like payroll and expansion.
Doctors usually need medical office financing without notice. In addition, banks can take months to provide funding or deny it altogether.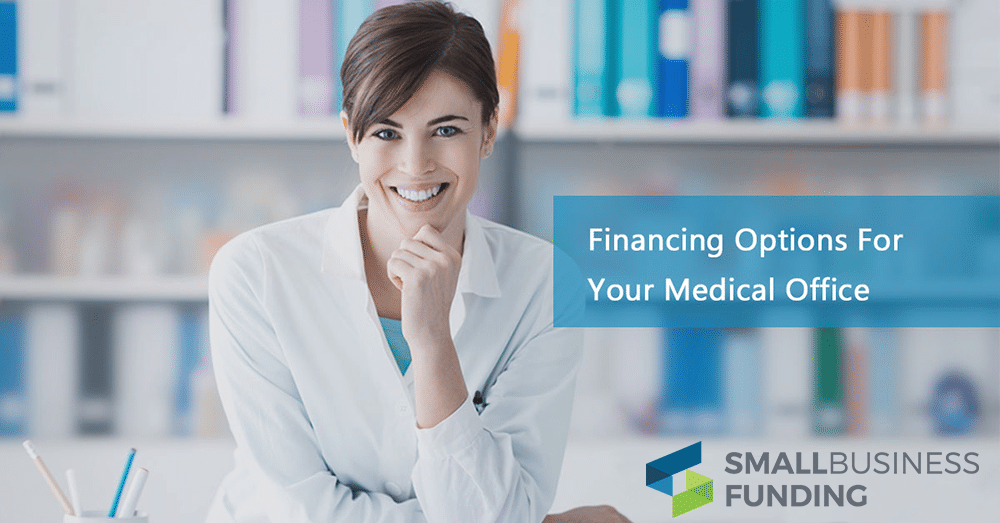 Applying For Medical Office Financing
Applying for a loan with Small Business Funding is a simple process and requires very little documentation.  We strive to get you an approval within 24 hours and funding within 7 days.
All you need to provide is a one page application along with 3 months of business bank accounts. However, if you only accept credit cards, we will also need 4 months of processing statements.
This alternative lending process should be hassle free. We work diligently with alternative lenders that will be a best fit for you.
Our streamlined process enables you to free your mind to perform your medical duties. You can rest assured that your dedicated Funding Manager will find you the medical office financing at the best rate with great terms.
The alternative lenders we work with understand the complexities of your profession. For that reason, they weed through the red tape to provide capital solutions rapidly.

Medical Office Financing Repayments
Repayments are done automatically.
Several funding options are available.
We make it as stress free as possible.  A lender can take a portion of your daily credit card receipts until your loan is paid in full.
Another option is the lender can debit your operating account directly a flat fixed fee for a specific term.  The amounts debited or held  are determined based on your current cash flow requirements.
Today, regardless of what industry you are in, business owners are looking for financing and traditional banks lack the ability to underwrite a loan based on business performance and rely too much on FICO scores etc….
We provide solutions fast. To see how much medical office financing you are approved for to expand, buy equipment, or for just working capital apply for a small business loan today. Once approved, you could receive funding within 72 hours.