The world is going through radical changes right now that will have far reaching implications long after the coronavirus has ebbed and the economy has been "reopened." There is much talk among pundits, politicians, economists, and business owners that we are going to face a "new normal" that is different from how our world has operated for the last century.
While there are many questions and unknowns, and it may seem like the business world has been put on indefinite pause with no end date in sight, there are things that small and medium sized business owners can do right now to make the most of their downtime and prepare for the new economy.
Much of this preparation will come in the form of learning and training, self-improvement methods that anticipate what the world will look like when we come out the other side of this crisis. And marketing your products or services now, so when the country does open back up, you will be in a stronger position to capitalize.
We've prepared the below list of things you can do to keep moving forward and get ready for the restart of the economy. This list is by no means exhaustive, but it is a good starting point for the kinds of proactive activities you can participate in to stay on top of the ever-changing business landscape.
Learn How Your Website Works and How to Improve It
Now, while people are not coming into your brick-and-mortar business (if you even have one) is an ideal time to revitalize your website. There are many sources that you can find online to help you learn about how a good business website works and how you can streamline it, speed it up, and get it performing better in rankings and efficiency.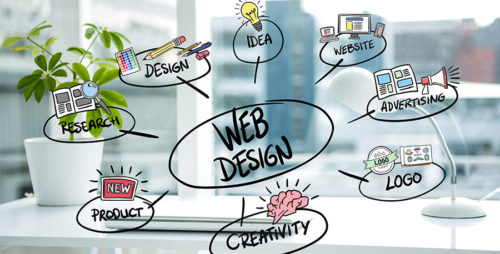 Here are a few good resources that we recommend:
Hubspot: Improve Your Website's User Experience
This article breaks down ten ideas to make your website perform better from a user experience (UX) perspective. Good UX makes people more likely to visit your site, make them stay longer, make them read more content, and make them more likely to make purchases and inquiries through the site. Some of the recommendations from Hubspot are:
Optimize your page speed
One of the most frustrating things for customers is going to site and it takes too long to load. Attention spans on the web are short, and if it takes 5-10 seconds to pull up a site, your visitors may give up and move on to the next Google listing. That may sound drastic, but the web is a cutthroat world and you have to do what you need to keep your customers happy.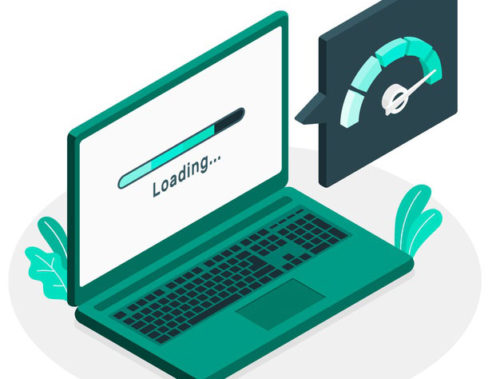 According to Section.io, an extra five seconds of page load time can increase your bounce rate by more than 20%. Things you can do to speed up your load time include compressing all of your image file, use little-to-no self-loading multimedia content, set external links to open in new browsers/windows/tabs, and be careful about the ads on your site: avoid resource-draining pop-ups and self-loading multimedia ads.
Use bullet points, images, and good calls to action
These all come under the heading of making your site easier to read. A site that is accessible quickly to the eye through streamlined text, quickly-readable information, and easily-understood content, can speed up the time that a customer receives value from the site–and the quicker you can hook a potential customer, the more likely they are to be a sale.
Breaking your site up into bullet points makes your site faster to scan through than a big block of text, using images (compressed for speed) attracts views and keeps interest, and using good calls to action make the buying decision process that much easier.
OrbitMedia: Ways to Improve Your Website
This web design company has a great list of ideas for creating a quick, snappy website that increases conversions and brings repeat customers coming back.
Make a Value Proposition
A value proposition is an essential element of a website in that it tells, right off at the beginning, why you're on the site and what they offer. They cite Joe Pullizzi, the founder of the Content Marketing Institute, to explain exactly what's needed in a mission statement.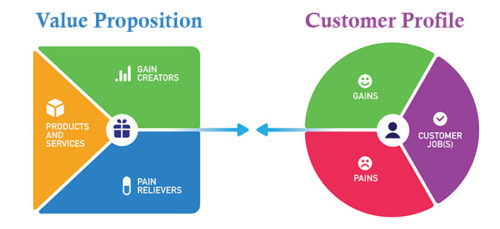 Website Navigation
Navigation on a site has two major purposes: first, it makes it easier for customers to navigate the site and find exactly what they're looking for. But second, and equally as important, it makes it easier for Google to catalog your site–it helps your search rankings. By doing something as simple as making your navigation easier to follow, you can boost your rankings and customer experience.
These above tips in website improvement aren't even a hundredth part of the advice you can find online for improving your website, but think of how great it will be to come through this economic downturn and have a much more intuitive, user-friendly, searchable website that can increase your conversions.
Advertise on Google, Facebook
Today, 65 percent of small to medium-sized businesses invest in Pay Per Click (PPC) advertising. Google ads is the primary platform for PPC advertising, but Facebook is also a huge contender, and both offer great return on investments. Google Ads offers a ROI of $8 for every $1 spent. So even a small investment of $25-50 can go a long way.
And the good news is that Google and Facebook ads are cheaper right now than they've been in years, and Google and Facebook are both giving away free ad money.
Facebook is offering an amazing $100 million in grants to small and medium-sized businesses to help in the times of the COVID-19 crisis. To be eligible, a company has to be for-profit, have between 2 and 50 employees, have been in business for over a year, have experienced hardship from COVID-19, and be in or near a location where Facebook operates. For more information about applying for this grant, use this link.
Google is also offering Ad credits to businesses impacted by COVID-19. They're giving away a whopping $340 million worldwide in ad credits, as part of an $800 million package to help SMBs, which can be used at any point in 2020.
If you've never used PPC ads before and want an introductory course, visit the Neil Patel online marketing blog for an overview about how you can get started.
Learn and Improve Your Own People/Leadership Skills
During this downturn is also a great opportunity to take some time to study better people and leadership skills. All businesses live and die on their ability to manage people, through interacting with their customers, suppliers, and employees.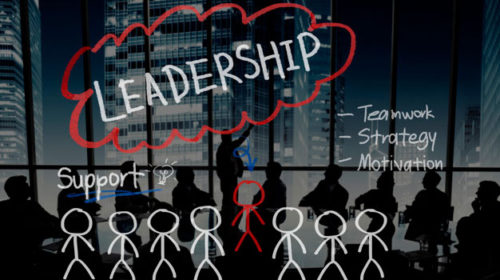 The quarantine might be a great time to read some of the classics of business and leadership books, such as old staples like
Good to Great,
Crucial Conversations, and
The 7 Habits of Highly Effective People
This article in Forbes highlights 8 of the biggest business books of the last year.
Studies show that the most successful CEOs are the ones who read, which shouldn't be surprising as these are driven individuals who are both eager to get a competitive advantage but also humble enough to know that they don't know everything.
CEOWorld reports that CEOs read primarily non-fiction, but also listen to speeches and lectures, such as TED Talks, and university courses. They also have a motivation to do hard work, so they are more likely to focus on entertainment that can help them advance their careers than on TV shows or movies.
Consulting firm McKinsey published an article about what CEOs, managers, and business owners can be doing right now to handle the crisis and prepare for the future, and part of that is what Stephen Covey called "sharpening the saw": you can either go crazy sawing at a tree with a rusty, dull blade (overworking and burning the candle from both ends) or you can sharpen that saw and have a more effective tool that will do the job in half the time.
McKinsey's six topics for sharpening the saw of the company during this downtime are
Set up a COVID-19 learning-response team
Protect employees in in-person programs
Adapt in-person learning delivery
Promote and enhance digital learning
Explore alternative digital-learning strategies
Practice and prepare for multiple outcomes
As you can see, these steps aren't just about teaching the SBM owner and CEO, but also about taking this opportunity to train staff and employees, encouraging them to learn and grow during this downturn as well.
Learn How To Identify and Hire Great Job Candidates
When this pandemic is over and the company begins "reopening" there will be a need for rehiring a great deal of unemployed workers, and now would be a great time to learn how to identify the very best candidates and see if your company is poised to draw the best talent.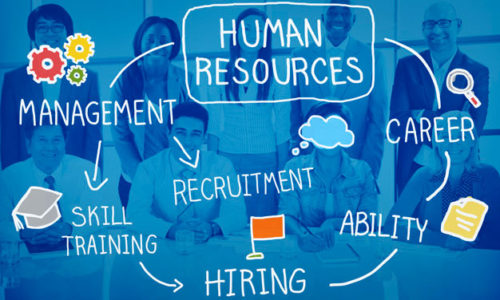 You're going to have a wealth of choices to pick from as so many people are out of work, but how do you separate the best from the rest?
The New York Times wrote a great article about finding and hiring the right person for your organization. After interviewing 500 hiring managers, the author came to three conclusions about the hiring process–three takeaways.
  1 – Be creative. Every candidate will be prepared for commonplace interview questions. Find new ways to truly understand how a person thinks.
   2 – Be challenging. Put the candidate in situations where they are more likely to show their true selves.
   3 – Allow your employees to help. You are not the only person who is going to have to work with this candidate. There is likely already a team of employees you trust that will have to interact with him or her every day. Their opinion should matter.
Whatever you do during the COVID-19 shutdown will have an influence on what your business life will look like in the months and years after things open back up.
Now is the time to focus on topics that you don't have time to work on during a typically busy day, from web design to becoming a better leader.
And if you can take advantage of some of those grants for small businesses from Facebook and Google, even better.
We can all get through this, and we can come out the other side stronger, if a little worse for wear. Take some time now to think about what you can do to improve your business for a post-coronavirus world.