Marketing doesn't have to be expensive.
Sure, there are large companies spending millions of dollars on advertising.  But most small-to-medium sized businesses don't have unlimited funds.
If you are one of these companies, you need to be smart and creative in order to get the most out of your marketing budget.
Here are 7 free to low-cost marketing ideas you can start implementing today.
1 – Create listings on online local business directories
An online business directory is a listing of businesses within specific categories.  Your business can be categorized by business type, location, activity, or size.
Some online directories may already have your information, but you should verify the information and take control of your listing and content.  Most of these directories allow you to add information, pictures, or even offers.
Getting your business information listed on these directories will help with your online visibility.
When creating your listing here are a few things to consider:
Make sure your description and contact information are consistent on each directory
Add a back-link to your website
Add a company description
Give your listings some life – add photos or videos of your office, employees, operations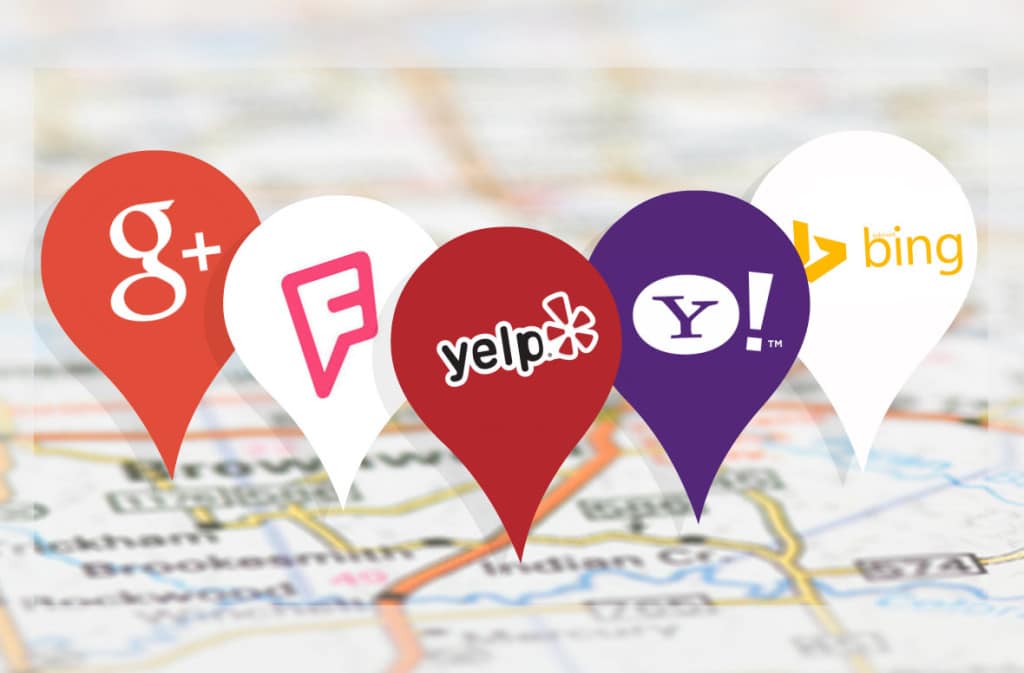 While there are well over 50 online directories, here is a list of the top 10 your company needs to be on:
2 – Word of Mouth – Referral Program
This is the strongest way to promote your business.
According to socialmediatoday.com, only 4% of consumers believe marketing/advertising.  So who do consumers believe?  Their friends and family.
Encourage your customers to talk about your company, products, services on Social Media.
Or develop a Referral Program by incentivizing your customers to promote on your behalf.  Give your customers a gift card, free product, discount for anybody they refer to your business.
They've had a great experience with your brand, so let them do the marketing for you.
3 – Check your local Chamber of Commerce
Joining your local Chamber of Commerce has many benefits for a business.
You will be listed in their newsletter and bulletin.  There may be free advertising opportunities through the Chamber.
If a customer knows your small business is a member of a local Chamber of Commerce, studies have shown an 80% increase in the likelihood that consumers purchase from your business.
But probably the most important benefit you will receive is the networking opportunities.  You can meet other business leaders in your community, develop partnerships, come up with new channels to promote your business in conjunction with other Chamber members.
4 – Give back to your community
Aside from the satisfaction that your company is doing a good thing for your community, there are strong business benefits to giving back.
It generates brand awareness and a positive brand image.
You will most likely be listed on the website and public relations of the charity or cause you're supporting.
Local media (TV, newspaper, radio) promote and/or talk about the charity event.
And more importantly, consumers support businesses that give back, especially Millennials. According to Mintel, 73% of consumers consider a companies' charitable work when making a purchase.
So the cost you may have to spend should more than pay for itself with the increased brand awareness and consumer purchases.
5 – Advertise on Craigslist and Facebook Marketplace
The great thing about advertising on Craigslist and Facebook Marketplace – it's free.
You don't need to be a marketer to advertise.  Setting up an ad on either platform is pretty similar and easy.  You display a headline about your product or service, post a few pictures, a brief description, and the price.
Make sure you are displaying an image, even if you're promoting a service.  Images get a higher interaction rate.
Also, be responsive to the emails, consumers shopping on these platforms potentially have hundreds of options.  Your quick response could be the difference between them purchasing from you instead of another brand.
6 – Press Releases
You no longer need a PR Manager to get newsworthy information out to the media.  There are plenty of free websites that you can use to set up and push the release out to location media, one website is 24-7 PressRelease.
There is no limit to the number of press releases you can submit.  If you feel you have something newsworthy to announce or promote, then send out a Press Release.
A few examples of newsworthy information:
Announcement of a new product or service
Charity work to support the community
Expansion in new market/Opening up new location
If you've received any Awards
Partnerships
Significant distribution gains
Added large new account
You may get lucky and have a few media networks pick it up.
7 – Create a Video to promote your business, product or service
Did you know that the majority of consumers prefer watching a video to reading?  In today's digital age, that should come as no surprise.
The key with video content is you need to tell a story.  In other words, your video needs to be entertaining.  And remember
"Show, Don't Tell"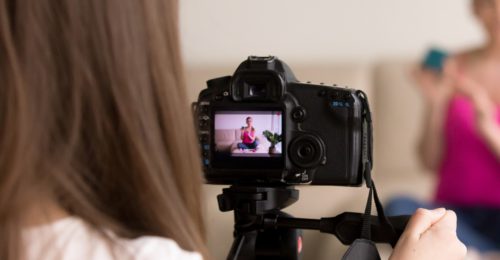 Nobody wants to read or have read a list of information from a video.
Believe it or not, the hardest part in creating the video is coming up with the storyboard, the script for your story.  Once you have the story, the actors (this can be employees, family, friends, even customers), and the location, you're ready to film.
You don't need to pay an advertising agency thousands of dollars to produce the video, if you have the right tools you can produce your own high quality video.
Once you have the video created, make sure you promote on YouTube, Facebook, Twitter, your website, and email.  The worst thing you could do is create this great video but have no one see it.
These free to low cost marketing ideas can have a huge impact for your company.  Whether your goal is to drive more people into a specific location, increase web traffic, gain more quality leads, or just increase brand awareness, these strategies are sure to contribute significantly.