There are over 150,000 convenience stores in the United States, generating sales of over $660 billion.
Convenience stores and service stations provide the convenience that many people want and need. Whether you are on a long drive and need to stop for some food and drinks, or you are in a rush and need to pick up something quick, fast service stations are there to help.
Convenience stores started to evolve in the late 90s – early 2000s from a place you could pick up a few basic essentials and maybe fill up your gas tank, to a one-stop shop.  The convenience stores which are booming have everything a customer needs from snacks, meals, food necessities such as bread, milk, and eggs, to gas, ice, propane tanks.
We are now a society of convenience and speed and what more exemplifies that then a convenience store.  This industry continues to evolve and with that evolution is often a need for a convenience store loan.
Main Reasons Convenience Stores Need Funding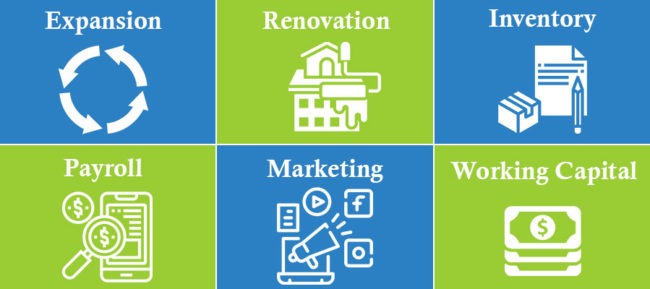 Expansion
A successful convenience store is constantly opening multiple location in order to complete with the larger store brands.  There may be a need or opportunity to expand to an additional location or expand your existing store infrastructure.
Renovation
Funding may be needed to renovate your stores by adding food ordering stations or rebranding the look and customer flow.
Inventory
Have the appropriate amount of inventory on hand is key to a convenience stores success.  Opportunities may arise when you need funding quickly to purchase additional inventory.
Payroll
Payroll is typically any business owners' number one expense.  Convenience store funding options may be necessary to cover this expense during difficult times.
Marketing
Marketing your brand, locations, promotions, and convenient offerings is important to drive traffic and increase your sales.  You may need a large sum of money to pay for your marketing efforts.
Working Capital
There are times where you might need additional working capital for a variety of expenses or just to maintain a steady cash flow.
Where You Can Get a Convenience Store Business Loan
Service stations and convenience stores are hard to run, maintain, and provide quality service, while keeping their shelves fully stocked. They need to make sure they have the supplies their customers are looking for, and they need to have plenty of capital invested in their business.
However, traditional banks are averse to financing these types of commercial properties, which is why fast convenience store loans are difficult to find. Banks view convenience store loans as a high-risk investment with a low rate of return. But Small Business funding is here to help.
We always tell our customers if they can get a loan with a bank, that may be their best option.  But if a traditional bank won't provide you funding, then your best bet is to look at alternative lenders such as Small Business Funding.
Underwriting For Convenience Store Loans or Other Funding Options
Small Business Funding uses criteria that is slightly different from a traditional bank for their underwriting.  We will put more emphasis on the performance of your business.  Also, while traditional banks may not fund small businesses that need money immediately, businesses younger than two years old, or ones that need less than $100,000 dollars, Small Business Funding may be able to provide funding options for your convenience store.
So if you are a proud small business owner of a service station or convenience store looking for commercial financing, look no further than Small Business Funding.
How to Apply for Convenience Store Financing
Apply for a convenience store funding option is easy with Small Business Funding.  Simply following these steps:
1 – Complete our online business funding request form or call 800-742-2995
2 – If you are pre-qualified you will be prompted to provide additional information including an online application along with your most recent 3 months of business bank statements (a business bank account is required)
3 – Your information will then be sent to our underwriter who will review your account and determine if you are eligible to receive funding
4 – One of our Funding Manager's will contact you to discuss your options
5 – You will receive a funding decision within 24 hours (in most cases)
6 – If approved, you may receive your funding within 3 days depending on the type of funding you where approved for and accepted