Owning your own business is an entrepreneur's dream.  But with it may come financial stress running your business.  You may be stressing wondering if you'll have enough cash each month to have a long-term, successful business.
Improving your cash flowing in is definitely one of the greatest challenges that entrepreneurs face. There's nothing worse for than not being able to pay your bills and pursuing your dream of running a successful business. So it should come as no surprise that financial stress is a huge source of anxiety.  This can easily convince one to make unreasonable business decisions.
Many entrepreneurs try to prepare themselves by acknowledging that financial stress is a part of the deal. However, letting the feeling of being overly anxious and overwhelmed isn't exactly healthy.  This can lead to serious long-term health consequences. So, you need to find ways to minimize or at least pause its impact on you while you recharge and get ready to work your tail off.
Having a smart plan before actually encountering financial problems is a good move to reduce worries and focus on other things.  So we've come up with  4 Ways To Avoid Financial Stress When Running a Business:
1 – Have an Emergency Fund
Being in a bind after missing a single paycheck is something that many people can relate to. For example, a Bankrate survey found that only 40 percent of U.S. adults have savings to cover an expected $1,000 emergency.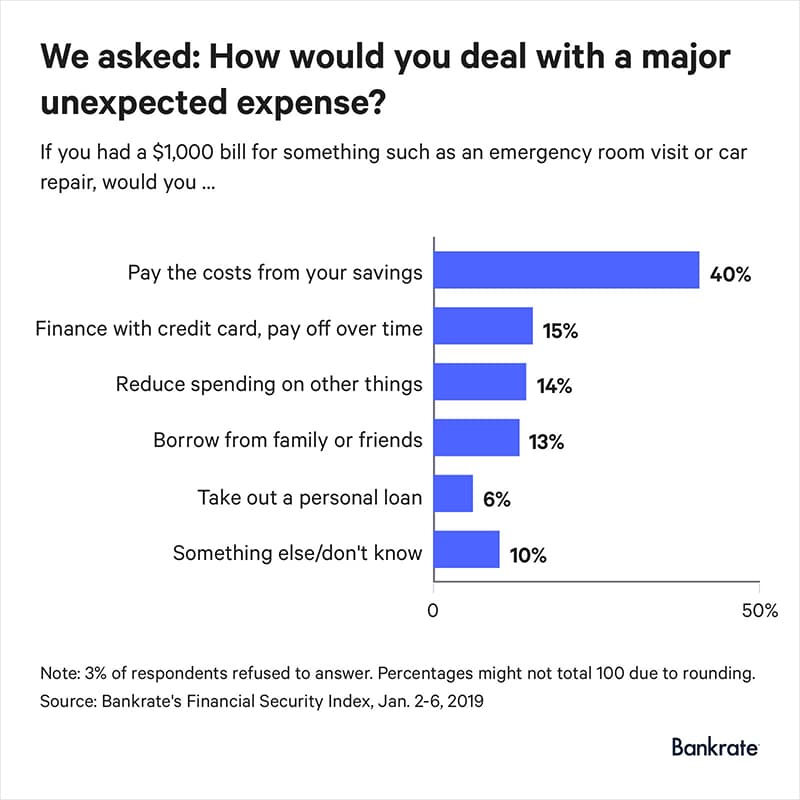 The situation with entrepreneurs may not be much different. However, a lack of an emergency fund in the case of cash emergency can mean worse things for businesses than individuals. The income that your business generates may not be predictable and stable.  Plus, if for some reason, you go through a bad month, then you'll need something to stay afloat. Especially, this applies to small and new businesses that generate little to no income and need effective finance management skills.
So, since having such a fund is a great idea to reduce financial stress, the best way is to start small. For example, you can:
Set up automatic withdrawals of a few hundred dollars into a special savings account
Keep the payroll a bit lower until the business takes off
2 – Find Opportunities to Outsource Some Tasks
Not only does outsourcing help with finding more time for more important things, but it also reduces the cost of running a business (think the cost of recruitment, training, development, benefits, taxes, and so on). Of course, it adds to your balance sheet, but it allows you to stop working on tasks that either don't lead to business growth or are too expensive to handle by internal employees.
A lot of businesses are using this option. For example, 52 percent of small businesses outsource accounting, IT services, and digital marketing tasks, according to a report.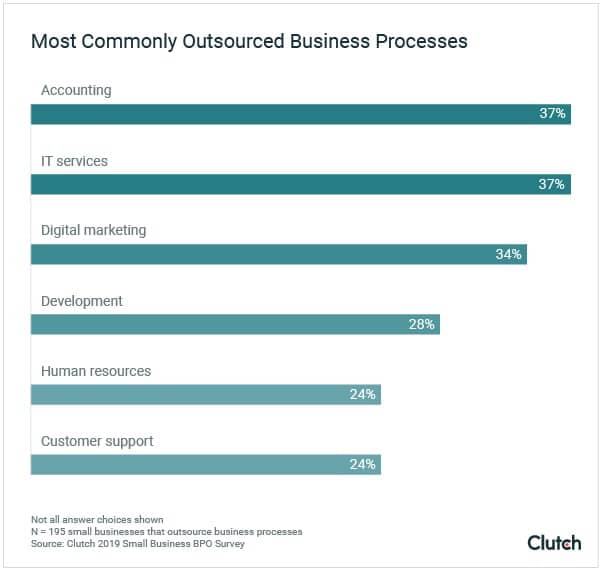 The two reasons why these tasks get outsourced include a lack of skills to complete them and their costs. By doing so, businesses reduce both short-term and long-term expenses, as well as make up for a lack of professionals at the early stages.
Entrepreneurs who agree on the impact of financial stress go online to outsource tasks.
3 – Get Serious About Your Burn Rate
A burn rate is not the rate at which you're losing the motivation to work. Simply explained, it's the speed at which your business is spending its budget. For example, if a company's reserves amount to $500,000 with a monthly spending amount – the burn rate – of $50,000, it will run out of cash in 10 months.
This is something you shouldn't kid about it, obviously, as running out of cash is in the top 2 reasons why small businesses fail.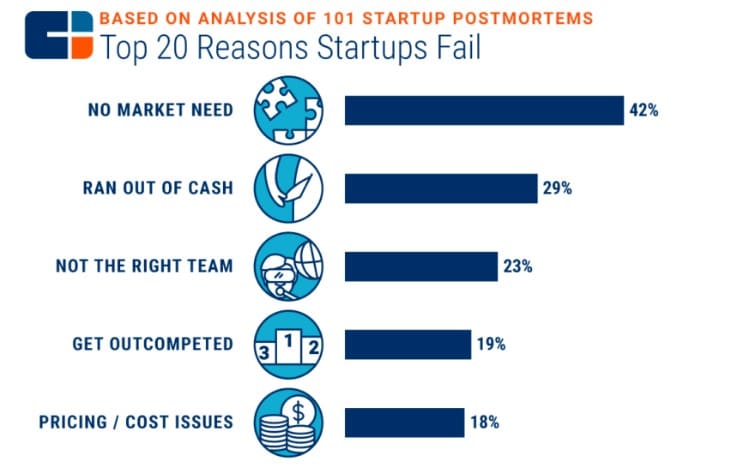 Credit: CBInsights
Those businesses that failed had a high burn rate.  Meaning they depleted their cash supplies much faster than they could replenish them. This leads to more pressure from investors and a lot of financial stress for everyone involved.
Unfortunately, many business owners aren't realistic about their burn rates. Some are overly optimistic – which is a good thing but can hurt sometimes – too confident, or even unaware of the real costs. In some cases, they simply don't understand the real costs; they think their business spends about $15,000 a month but really they're spending at least $17,000.
Well, here are two options to go about keeping your burn rate in check:
Be aware of the real expenses and understand how and why you're spending that money
If your burn rate hits a specific threshold that involves more expenses than originally anticipated, make appropriate planning changes, consider reducing the costs for something, or apply for a business loan
4 – Learn how to Unwind by Temporarily Turning Off Work-Related Stuff
As an entrepreneur, you should make a commitment to keep a healthy work-life balance.  This will help keep the quality of your life as high as it can possibly be. That's where the ability to completely shut off everything work-related comes in.  It can help to concentrate on fun activities, or even rest.  This will lead to you being more refreshed and positive as a result.
A lot of successful entrepreneurs share this idea, too.
"If you're feeling frustrated or exhausted, one of the best things you can learn to do is rest, rather than give up," says Sir Richard Branson. "A couple of minutes of downtime can help spur you back into action."
Better Prepare than Deal as Problems Arise
Financial stress running a business is something that's simply inevitable for the vast majority of entrepreneurs regardless of the industry they work in. Your best bet is to plan and prepare. You'll realize that following the lean startup principles – and running a pretty tight ship sometimes – is a good way to help your business go through a rough patch.
And, above all else, ensure that you have a support system. Talking to your family or close friends about something that stresses you out at work can bring that much-needed refreshment and even good advice. It's quite possible that some of them even experienced similar situations, so getting to know their perspectives and decisions could be a good idea to help you see the bigger picture and make smart choices.
AUTHOR BIO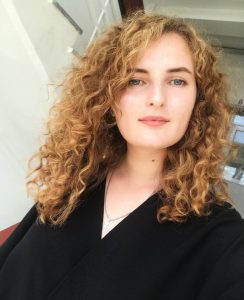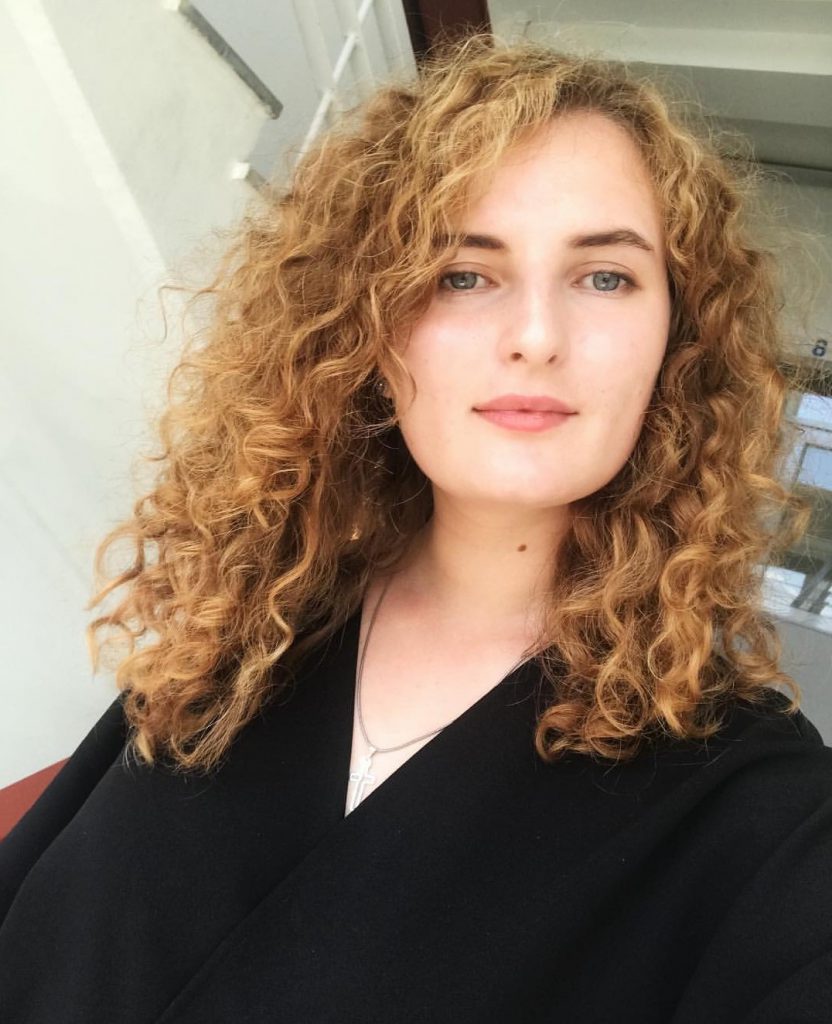 Kristin Savage is an enthusiastic blogger and researcher whose mission is to help small business owners to make their ventures successful. Starting from her first writing project at Wow Grade, she has authored a countless number of detailed accounting, marketing, and talent management articles. Sharing proven tips and evidence-based knowledge is what Kristin does well, so she publishes guides and articles on a regular basis. In addition to being a contributor to many websites, she also works as an editor at Best Essay Education and Supreme Dissertations.